Staff
sherry@beardenumc.org
Pastor Sherry grew up in Chattanooga, TN. She currently lives with her dog, Echo, who is a beautiful Chihuahua / Pomeranian mix. Some of Pastor Sherry's hobbies include traveling, reading, crocheting, and making jewelry. Pastor Sherry graduated from University of Tennessee at Chattanooga with a degree in Business Administration and from Candler School of Theology at Emory University with Master of Divinity. Before entering full-time ministry, she was employed for 15 years in the business sector working at a distribution center for a major textile company. Her favorite sports teams are the one and only UT Volunteers football and men's/women's basketball teams.  She also likes Atlanta Braves Baseball. When asked what her favorite movies was she said she can't pick just one favorite movie, but her top three are Blues Brothers, Sound of Music, and The Color Purple. Pastor Sherry chose "To Kill A Mockingbird", "To Love As God Loves", and of course the Bible as her favorite books. Pastor Sherry's favorite worship hymn is A Mighty Fortress Is Our God, and her favorite praise song is Amazing Grace/My Chains are Gone.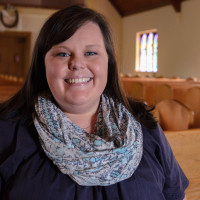 Director of Children & Family Ministries
Lindsey Piercy
lindsey@beardenumc.org
Lindsey Piercy grew up just down the road from Knoxville in the beautiful booming metropolis of Louisville, TN. She married her best friend, Allen, in 2011 (known as "Mr. Lindsey" to the children and "Uncle Al" to many of the youth). They share a home with their pekingese, Meatball, and a rowdy boxer, Talley. Lindsey and Allen are both very involved in the local Chrysalis youth retreat weekends which is where they met, fell in love, and learned to work together. Raised in the Catholic church, Lindsey always dreamed that she would be a nun because she wanted to help them to be as cool as Whoopi in the Sister Act movies. She fell in love with the Lord in high school and followed His call into children's ministry by leading an after-school Bible study for 3rd-5th grade girls. After the group tripled in size, the Pastor offered her a position on the church staff - at the age of 17! She quickly learned to believe that God does not always call the qualified, but he will qualify those He calls. Lindsey earned a Bachelors Degree in Bible and Children's Ministry at Johnson Bible College (now Johnson University) in South Knoxville. After serving at St. Mark's UMC in Louisville for five years, Lindsey was pulled to Bearden UMC in 2008 and has loved almost every minute. Lindsey is a fan of the New York Jets (by default/marriage) and dreams of a day when she can be proud of that. Lindsey and Allen have a heart and passion for the great outreach missions that BUMC is involved in, both local and international.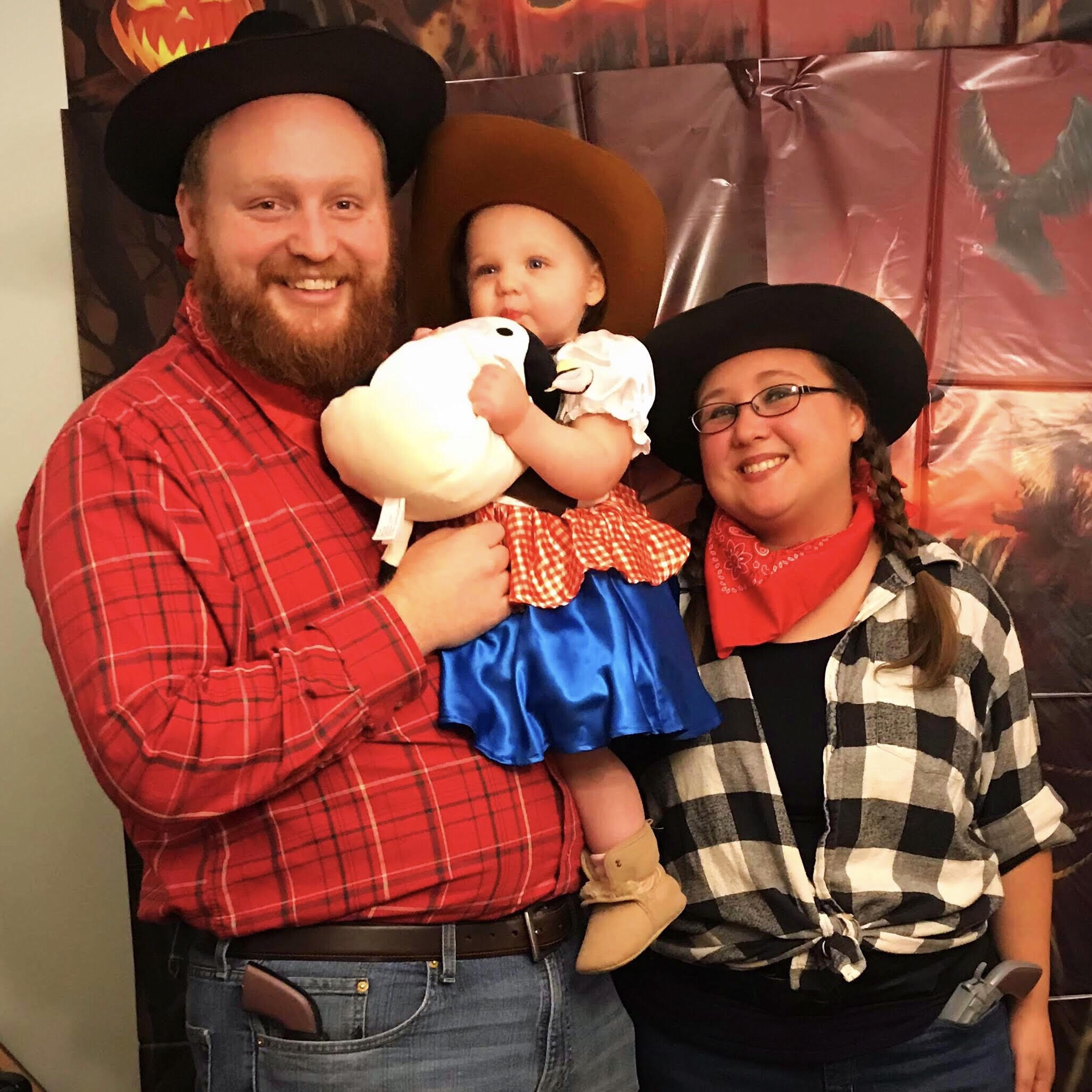 Director of Youth & Young Adult Ministries
Dylan Wilson
Dylan@beardenumc.org
Dylan Wilson is the Director of Youth and Young Adult Ministries. Hailing from west-central Indiana, he graduated in 2015 from Johnson University in Knoxville, TN with a Bachelor of Arts in Bible and Theology and Intercultural Studies. He and his wife, Breanna, have been involved in various ministries in the past seven years, including a three-month internship at an orphanage in Mexico and an eight-month stint as a youth director in Virginia. Their long-term vision involves mission work that helps children and young people come to know Jesus. They two children together and two ginger cats. Dylan's favorite sports team is the legendary Liverpool Football Club in England. His favorite movie is Gladiator. His favorite hymn is Sweet Hour of Prayer and his favorite worship song is I Can Only Imagine by MercyMe. Of the many books on his shelf, his favorite and most-recommended is "The Life You've Always Wanted" by John Ortberg.

Music Ministry Director
Brandon Loveday
bloveday@beardenumc.org
Brandon Loveday grew up in Knoxville, TN. He married his wife in 2008 and has one daughter. Brandon says he loves to pretend to play golf. He also loves movies and comic books. As music director he also happens to dabble in music every now and then. Brandon has a Bachelor of Music in Voice Performance and Master of Music in Choral Conducting, both from Louisiana State University in Baton Rouge. Before coming to Bearden, he was a hired singer in churches and regional opera companies. Currently, he has his own voice studio for private voice lessons, and is a branch manager for ORNL Federal Credit Union. Brandon is an avid College Football fan and absolutely loves his LSU Tigers, though he says he also cheers for the Vols when they aren't playing LSU. Brandon's favorite hymn is How Great Thou Art.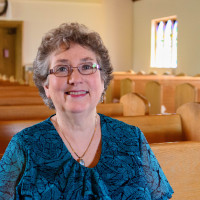 Church Secretary
sally@beardenumc.org
Sally grew up in Athens, GA and in Knoxville, TN.  Sally has 2 brothers, 2 sisters-in-law, 6 nieces and nephews, and  6 great nieces and nephews.  She likes to spend her time by playing with her cat Blue; going to Lady Vols basketball games; watching TV. She went to college at the University of Tennessee and a community college in Florida. Sally has been on staff at Bearden since 2013. Her favorite basketball team is the Lady Vols. Sally's favorite movie is O' brother where art thou.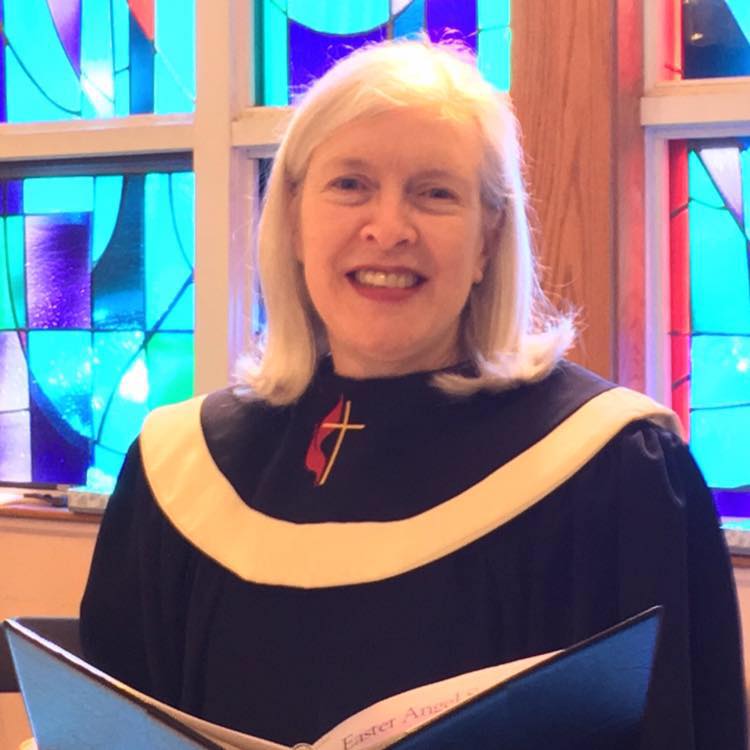 Financial Secretary
nan@beardenumc.org
Nan Proctor grew up in Quitman, Mississippi. Nan has been married to Dan since 1984. They have two daughters and one son-in-law, Ruthie and Ian, and Becca. In Nan's free time she enjoys reading, movies, music, traveling, and conversation over a shared meal.  Nan currently has a bachelor's degree in music education from Mississippi State University, a master's degree in music theory from The University of Alabama, and an associate's degree in accounting from Pellissippi State. Nan is in the Chancel Choir, plays handbells with The Rings of the Lord, serves on the Finance Team, is a member of United Methodist Women. Nan was once a band director in Mississippi, then a graduate assistant in music theory in Alabama.  After moving to Knoxville, Nan became the BUMC administrative assistant from 1984 to 1988.  By far Nan's favorite occupational years were then spent as a stay-at-home mom to raise her children. Nan then got back in the work force by working for a few years at a CPA firm, and has been with BUMC (again) since 2005.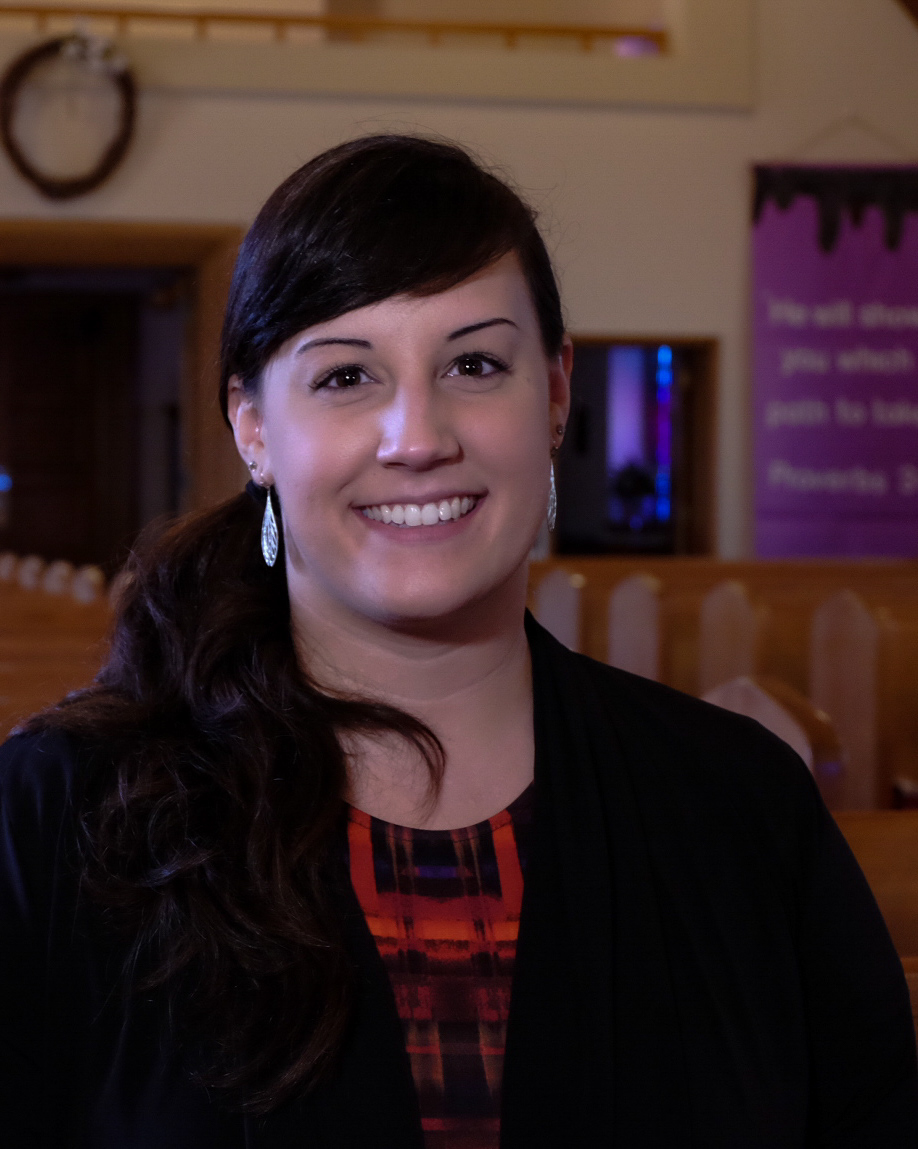 Accompanist 
rachelle@beardenumc.org

Childcare Director
Shelley@beardenumc.org
Shelley Jo
---
COMMITTEES
Administrative Council
The Administrative Council is chaired by Ken Pruitt. The Administrative Council is also known as the Church Council. This council provides planning and implementing a program of nurture, outreach, witness, and resources in the church. This council shall envision, plan, implement, and annually evaluate the mission and ministry of the church. To contact the Administrative Council with any questions or concerns, please email info@beardenumc.org.
Staff Parish Committee
The Staff Parish Committee chaired by Barry Wallace. This council engages in biblical and theological reflections on the mission of the church and the ministries of the church. The members of this council are rotated off every three years. The council deals with the nominations for lay members to be sent to Annual Conference (the annual gathering of the 900 UM churches in the Holston Conference.) They also assist the pastor and staff in assessing their gifts, maintaining health holistically and work-life balance, and setting priorities for leadership and service. To contact the Staff-Parish Committee with any questions or concerns, please email info@beardenumc.org.
Members:
Barry Wallace, Chair (Class of 2019)
Doug Lawyer (Class of 2019)
Wanda Moody (Class of 2020)
Carolyn Pendergast (Class of 2020)
Stacy Rivers (Class of 2020)
Grant Mitchell (Class of 2021)
Jim Black (Class of 2021)
Steve Allman (Lay Leader)
Jim Justice (Delegate to Annual Conference)
Sherry Boles (Pastor)
Lay Leadership
The Lay Leader is Steve Allman. The Lay Leadership committee is focused on ensuring that there is an even balance of congregation, pastor, and staff participation in leadership roles. The committee also focuses on resolving minor communication problems and issues between the three parties. The Lay Leadership committee grows and develops new leaders from the congregation to step up and fill positions that are needed to continue to fulfill the church's mission. To contact the Lay Leadership Committee with questions or concerns, please email info@beardenumc.org.
Finance Team
The Finance Team is chaired by Ron Jeffers. The Finance Team helps meet the needs of the giver to share what God has given in order to grow in faith and help Bearden United Methodist Church fulfill its sacred mission.  The Finance Team plans and oversees all financial aspects of our church.  This involves compiling a yearly budget and proposing financial policies and procedures to encourage giving toward the ministries of the church.  The Team provides regular communication to the church council and to the membership on the financial health of the church. To contact the Finance Team with any questions or concerns, please email nan@beardenumc.org.
---
History of Bearden United Methodist Church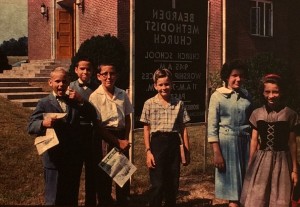 Bearden UMC came into existence as a congregation on January 18, 1950 at an organizational and prayer meeting held at the old Bearden High School. Seeing the need for a church on what was the outskirts of West Knoxville, the District Superintendent at the time asked the Rev. Walter H. Graves, a retired pastor of the Holston Conference, to organize a church in the fast growing area. Twenty-three members went on that original charter membership list.
The church continued to worship at the high school and the membership grew to nearly 100. The Knoxville District Board of Missions purchased a 1.6 acre tract of land at 4407 Sutherland Avenue from the Highland Memorial Cemetery for a cost of $5,000, with the seller making a donation of $1,000 bringing the net cost to $4,000. An additional piece of land was purchased from the cemetery for $1,500. Barber & McMurray Architects were given the task of designing the church building. On November 18, 1950, ten months to the day after being organized, the church broke ground for their building. The completed building included only the basement area, (the current After School Program area). The basement floor was occupied in September 1951.
As the church grew, so did the sentiment for completing the sanctuary. Construction on the sanctuary began on January 28, 1954 and was completed by Gilbert Ingle, Jr. Construction Co. The total cost was about $70,000 and occupancy occurred on February 6, 1955. On June 20, 1954, ground breaking occurred for a six room parsonage which was completed in September of that year at a cost of $12,000.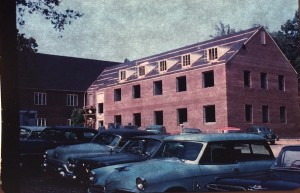 By 1959, additional classroom space was needed. Under the leadership of the Rev. Robert Parsons, a three-story educational wing on the west side of the sanctuary was added at a cost of $91,000. A Formal Opening Service was held on January 17, 1960.
During the pastorate of the Rev. Henry Atkins, air-conditioning was installed along with new lighting in the sanctuary and additional parking was added.
During the 1970's, several improvements to the church were done which included refurbishing the sanctuary in 1977 and installing the big wooden cross above the choir loft in 1978.
Through the years, Bearden UMC has been very supportive in various mission endeavors. The FISH program, a food ministry to anyone who needs it, was started in 1981.
In September 1982, our Childcare Center opened with eight children and Barbara Allman as Director.  The After School Program opened in 1991 with five children and Kim Lee as  Director.
In 1987, a Building Committee was appointed to hire an architect and present plans for the construction of the Fellowship Center which included a gym, new restrooms and a kitchen, and a music department on the upper front level. On April 23, 1989, a Ground Breaking Service was held, with the construction beginning in May on the Fellowship Center. The cost was $760,000. The new building was occupied on December 6, 1989.
In 1991-92, the stained glass windows were installed in the sanctuary, narthex, and choir room. The Prayer Room stained glass window was installed in July 2000. In July 1998, the balcony was added to the sanctuary by opening the wall to what was once a Sunday School Room/office above the Narthex.