Connect
On Sunday mornings at 10 AM, during Sunday School the students take the time to focus on connecting their worlds to see how we as a ministry can connect with the community around us. Also, by connecting this way the students are able to help encourage and live life together.
Grow
The students gather to grow as they are taught biblical truth and about the attributes of God. During this time a lesson is presented to challenge the thought and to grow the hearts of the students by the way of the Holy Spirit.
Fellowship
We love to learn and grow in our relationship with Christ, but we also enjoy being together as a ministry. This is a ministry that is welcoming to everyone and anyone. That is deep within our DNA. We also seem to constantly find ourselves having fun doing whatever we may be doing. We can either be cleaning up after an event or hanging out before Sunday School and fun seems to find its way into our time together.
Serve
Serving out community is a huge part of this ministry. Mainly, because the culture at BUMC is surrounded by a heart of servant leadership. The same can be said about the FUSE Student Ministry. We serve our community of the Knoxville and Greater Knoxville area. We also have students who go each summer to serve the people in Costa Rica.
Apply
On Wednesday Nights at 6:00 p.m. the students are encouraged and poured into by the leaders of the FUSE Student Ministry. This is a time where the students are assisted in ways they can better themselves in their personal spiritual discipline. Also, the students learn about how they can defend their faith in times that their faith is tested.
Worship
As a ministry, FUSE believes in the value of worship, out of our desire to be obedient to God's word. We rejoice in the promises that the Lord has made to us. The FUSE Student Ministry chooses to participate actively in the BUMC services. At 9:00 AM there is the Praise & Worship service in the Fellowship Center. Then at 11:00 AM there is the Traditional Service in the Sanctuary.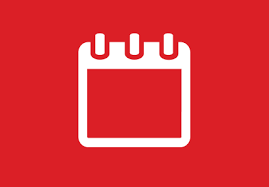 FUSE has a jam packed schedule this semester! Click the link below to access the FUSE 2017 Spring Calendar!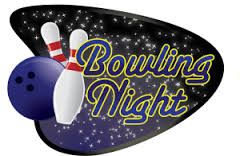 Family Bowling Night
On Sunday, March 5, 2017 FUSE will be participate in the BUMC Family Bowling Night at the Strike & Spare off of Western Ave. BUMC will have lanes reserved from 5:00 PM - 7:30 PM! It's going to be a great time!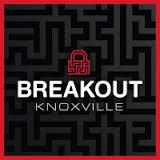 Breakout Knoxville
On Sunday, March 26, 2017 FUSE will be heading to Breakout Knoxville! After the 11:00 AM service (12:30PM), FUSE will head to CiCi's pizza for some grub. Then FUSE will be going to play Breakout Knoxville! Only $10 per person! 
"FUSE is a place where Students (Middle School-College Age) can connect with one another and also lead others in a growing relationship with each other and also with Jesus Christ. We want to connect with people in a time of fellowship and community. Here at Fuse, we live life together in encouragement, compassion, and love. We also believe strongly in serving Knoxville in many capacities. We want to change the world in the way we send people and serve people in our communities." Brad Clower, Student Pastor of FUSE